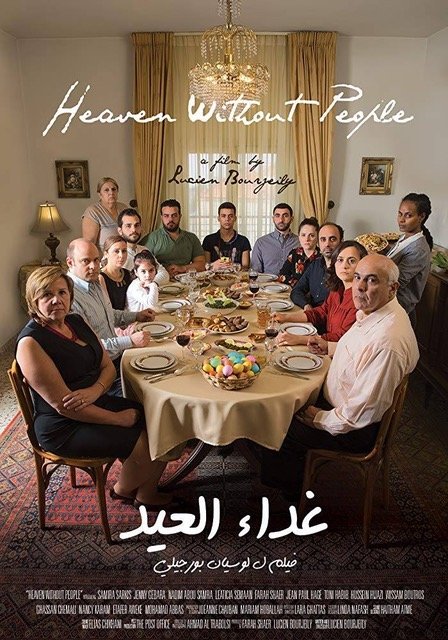 Heaven Without People
Heaven Without People
den
Čtvrtek
datum
11.04.2019
čas
20:00
Co vše se může stát, když se rozvětvená libanonská rodina sejde u velikonočního oběda, odhalí v celovečerním debutu režisér Lucien Bourjeily. Snímek Heaven Without People reflektuje sváry mezi mladší a starší libanonskou generací na poli současné politické a společenské situace v zemi. Kvalitu snímku dokazuje mimo jiné zvláštní cena poroty na Dubai International Film Festival v roce 2017, "Global Vision Award" na Cinequest International Film Festival (California) a bezpočet uvedení na mezinárodních festivalech.
Film uvádíme v arabštině s českými titulky.

Promítání a následné diskuze se zúčastní samotný režisér snímku Lucien Bourjeily.


Director Lucien Bourjeily reveals all what can happen when a branched Lebanese family sits together behind an Eastern Holiday table. His first feature film "Heaven Without People" reflects the conflicts and disagreements between the younger and older generation in Lebanon, pictured on the background of recent political and social situation in the country. The quality of the film demonstrate the countless screenings on international festivals and a Special Jury Prize at Dubai International Festival in 2017 and the "Global Vision Award" at the Cinequest International Film Festival (California). Film is screened in Arabic with Czech subtitles.

The screening and a following discussion will be attended personally by the director Lucien Bourjeily.
Další termíny